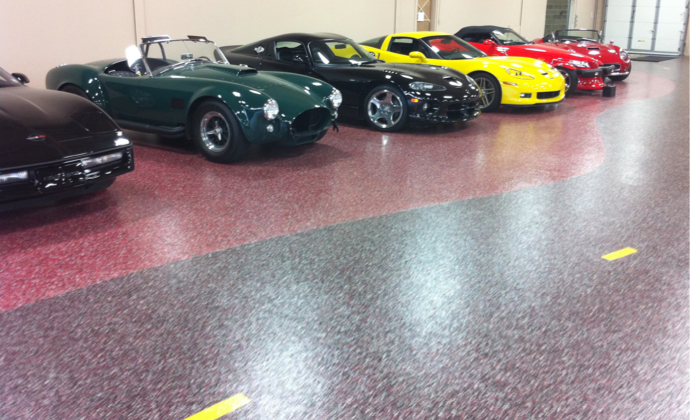 About Granite Series
DESCO Granite Series is a polymer system designed for use as a floor, cove base and wall system. It offers chemical- and UV-resistant polymers, and with multi-color chips available in four sizes, the Granite Series is a decorative coating with unlimited options for color design or range. Fifteen standard colors are offered, but colors can be customized to meet nearly any specifications.
The Granite Series is available in a variety of textures and finishes. Textures include orange peel, which provides an easy-to-clean and abrasion-resistant appearance that hides most concrete deficiencies, or a smooth finish, which is achieved with additional top coats and power sanding. The Granite Series system is also available with clear aggregates, which can help with the floor's degree of slip resistance. Finishes for the granite series include satin, semi-gloss and high gloss, all of which are offered with a UV-resistant factor that slows the appearance of aging due to UV exposure.
The Granite Series is the perfect choice for restrooms, cafeterias, laboratories, corridors, shower and locker rooms, pharmaceutical areas, automobile facilities and healthcare facilities.