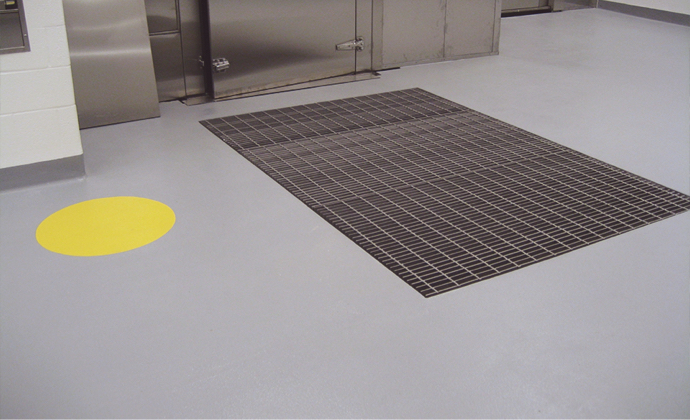 About DESCO Industrial Series
DESCO Industrial Series is a series of trowel-applied or layered thermo-setting epoxy mortar flooring systems that are triple grouted to create one of the most dense epoxy mortar systems on the market. It is designed to go over a high strength concrete substrate and provide exceptional resistance to wear, abrasion and most mild chemicals. The low viscosity epoxy matrix creates a "low void" matrix made to withstand excessive weight and continuous high traffic. The Industrial Series includes formulations SA (with added steel aggregate for enhanced impact resistance), CR (with chemical resistant top coats designed to meet the reagent, exposure times and temperatures of aggressive chemical parameters) and WM (with a waterproof membrane for suspended slab construction).
The DESCO Industrial Series is perfect for use in high-traffic corridors, production floor environments, loading docks/transfer stations and industrial flooring. It is available in orange peel, translucent aggregate, medium and aggressive textures and comes in 11 standard colors, with custom colors available.