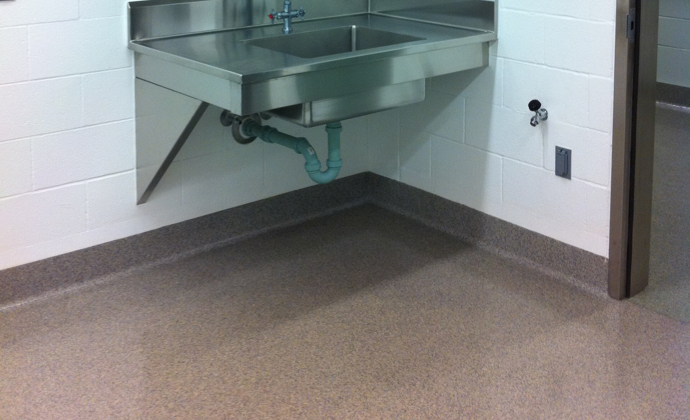 About DESCO Wallglass
DESCO Wallglass is a wall system available in four different formulations: FC, FS, FR and FX. DESCO Wallglass FC is a reinforced wall system formulated with advanced polymer chemistry to allow flexibility and toughness. Wallglass FS is a chopped fiber strand reinforced wall system. Wallglass FR is a micro flake reinforced wall and/or ceiling system, and Wallglass FX is a non-reinforced wall and ceiling system that provides the same look as other Wallglass systems.
Every Wallglass wall coating system is designed for applications including hospital operating rooms, sterile areas, clean rooms, showers, laundries, heavy duty kitchens, corridors and pharmaceutical manufacturing.
Depending on the formula, Wallglass is available in block or concrete, orange peel or smooth textures. It also comes in satin, semi-gloss and gloss finishes. While white is the standard color, custom colors are available at no extra charge. Wallglass is perfect for use in the biotech field, hospitals, schools, laboratores, athletic facilities and more.